Celebrate the 4th of July at Home
The 4th of July is a perfect time to sit back and take stock of the important things in life. Friends. family, and a sense of community. Seize the opportunity to meet up with the special people you haven't seen in a while, and come together for an Independence Day celebration. And whether it's a barbecue or a picnic, one thing is for sure: your guests will be expecting to enjoy a drink or two. So why not take advantage of a special Independence Day offer from Sweese. and treat yourself to some brand new drinkware?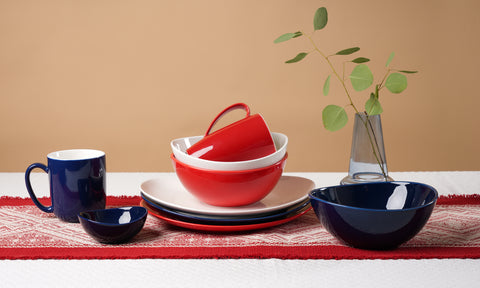 Sweese has the ideal products for large groups and parties, that will look good in any kitchen. Take their set of six 15 Ounce Porcelain Mugs for instance. These boast a smooth and elegant design that is both functional and effortlessly stylish. But even better than that is the porcelain itself. which offers durability and reliability in spades. There's no need to worry about pesky chips ruining the look of this unique and beautiful items-they are crafted to be entirely chip-resistant.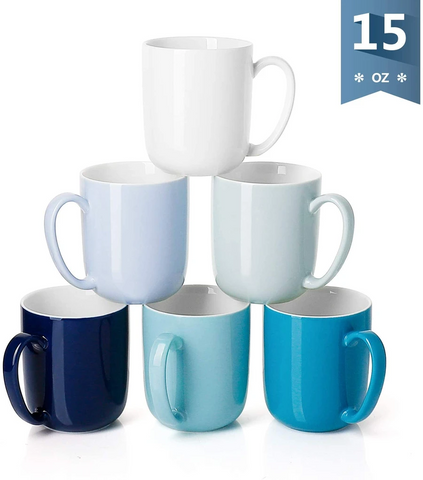 Porcelain mugs are perfect for daily use and are designed for easy gatherings with family and friends. It's great to look at. but it also makes gripping the plates even easier. And as for reliability- look no further! Whatever use you have for your mugs, and wherever you plan to keep them (whether that's the microwave. dishwasher, oven. or even freezer), these latest offerings from Sweese have got you covered. They are dependable and well-made, not to mention easy on the eye.
The premium glazed porcelain is comfortable to hold and completely reliable. The material itself is guaranteed lead-free and non-toxic, meaning you can trust it with soup, juice, your morning coffee, or even a spot of party punch. And what's more, its thickness retains heat, meaning your coffee will stay warmer for longer Perfect for either a cool summer drink or a piping hot beverage!
Each set contains six artfully crafted mugs. which is perfect for family get-togethers like a 4th of July extravaganza or a cozy winter party. So whatever kind of event you are planning, these 14-ounce beauties from Sweese will fit the bill. Each mug is a different color, so there's no danger of mix-ups once the party gets started. Plus the neat ergonomic design of the handle will fit hands of all shapes and sizes, so you never need to worry about discomfort as you sip on your favorite brew either.
But if the multi-colored look just doesn't do it for you. why not explore the set of six 4 Ounce Stackable Espresso Cups and Saucers also available from Sweese. The shape and style of these chic, sophisticated coffee cups are really a masterpiece of space-saving innovation. This fabulous product will fit neatly alongside the coffee maker on your kitchen counter, and the cup and saucer set also comes with an ingenious stacking rack that allows you to keep four cups and four saucers in the same amount of space as a single saucer. So if you're a coffee addict who also happens to be a sucker for neatness and economical use of space, you've found your new best friend!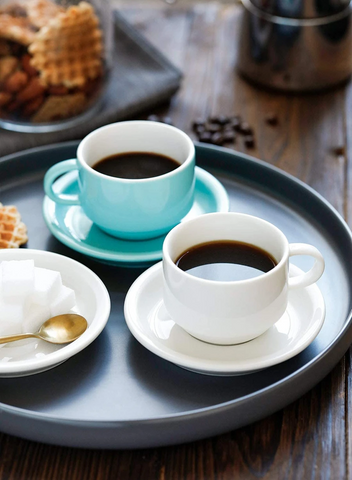 Play barista and recreate your favorite coffee house experience with these authentic and sturdy coffee cups. They may be a bit smaller, but they are mighty. The smoothly contoured and glazed porcelain is chip-resistant, and will also retain heat, keeping your coffee warmer for longer than your average cup.
This set is great for gifts too. as the subtle blue goes with just about any color scheme. So if you've got a birthday or a housewarming coming up. Why not give this gorgeous product a try? It comes in a beautifully wrapped box readymade to present to your friend or loved one.
But wait. it gets even better! If you make your purchase on the 4th of July itself, you'll be able to take advantage of some major discounts! For massive savings on these two products check out the Sweese website.
Sweese is shaking up the world of kitchenware with the revolutionary look and feel of these elegant yet dependable new sets. Thanks to this special Independence Day offer. you'll be able to get in on the ground floor.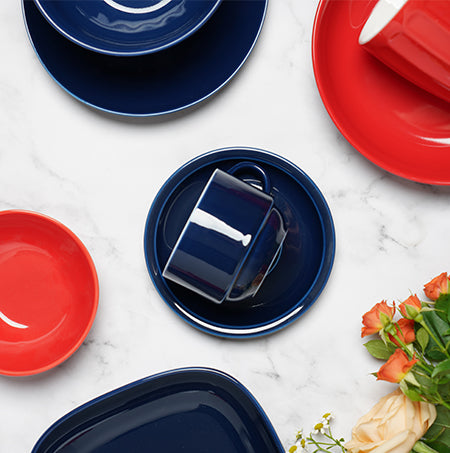 ---
1 comment
---
---