Preparation for the 4th of July Picnic!
A 4th of July picnic is a moment with loved ones, eating simple American dishes while celebrating the country with lots of red. blue, and white. It might be one of the easiest holidays to plan for. With the right tools. food. and porcelain utensils, you can make this coming Independence Day memorable for your loved ones.
Below is a guide on proper preparation for your approaching 4th of July picnic.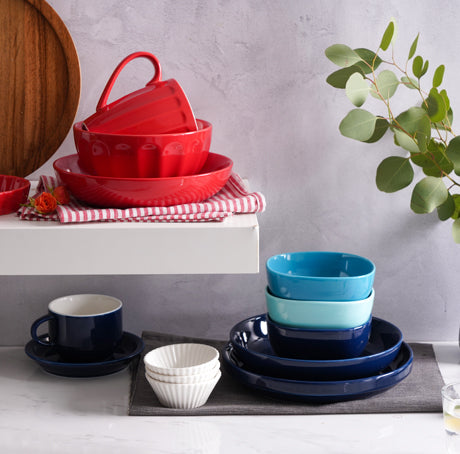 Are you feeling overwhelmed by what to carry for the 4th of July picnic? From essential items like picnic baskets to optional yet practical items like porcelain utensils, here is a picnic checklist to help you out.
Prepare the food ahead or order takeout food for the picnic. Finger food is always ideal. especially when picnicking outdoors. Finger foods include:
A cooler box is often a brilliant idea for carrying your drinks. It keeps your beverages cold for the hot sun. If you don't have a well-insulated basket, you can add refreezable ice packs next to your drinks to keep them chilly.
The picnic items you choose depend on the picnic's theme and size. For two people or a small family, a basket and picnic blanket are often sufficient. However, if it is a large crowd, you may want to carry extra equipment such as a portable pizza oven, picnic tables, camping chairs, coolers, and grills.
Carrying a first aid kit sounds practical, especially if you picnicking on dangerous grounds. Carry a lantern and a mini first aid kit.
Carry some sunscreen, sunglasses, and a sun hat to protect your skin from sunburns and chapped lips.
To properly serve and prepare the food, carry enough tableware and for everyone coming to the picnic. The 4th of July is a special holiday that requires nothing short of high-quality, practical, and easily accessible tableware.
For a luxurious 4th of ju|y picnic, use curved porcelain plates, porcelain bowls, porcelain mugs, stainless steel cutlery, and authentic glass wines. Porcelain utensils are often the ideal tableware for an outdoor picnic. You can check out an assortment of premium porcelain from Sweese.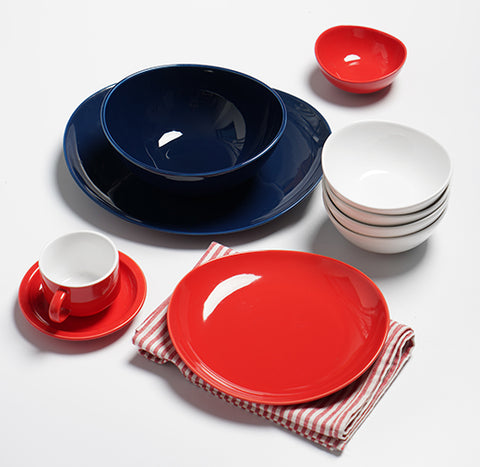 The Benefits of Porcelain for Your 4th of July Picnic
1. Heat resistant. Our porcelain items are reliable and practical, making them ideal for microwaves. Porcelain's nature to resists heat makes it highly effective for the hot picnic sun
2. Durable. Porcelain is a solid and durable material for your dinnerware. Rest assured that our porcelain tableware can last you several Independence Day holidays to come
3. Non-sticky and easy to clean. Our porcelain utensils feature a fine smooth glassy texture, increasing ease of plating and cleaning after the picnic. Cleaning off grease stains requires just water and dish soap
4. Versatile. Sweese porcelain comes in different colors and sizes. You can find the perfect porcelain set in red, blue, and white to match the 4th of July theme.
Sweese porcelain curved plates are ideal for sandwiches, steak, salad, and any finger foods you will carry for your picnic. Moreover, they are stackable and take up less space in your picnic basket.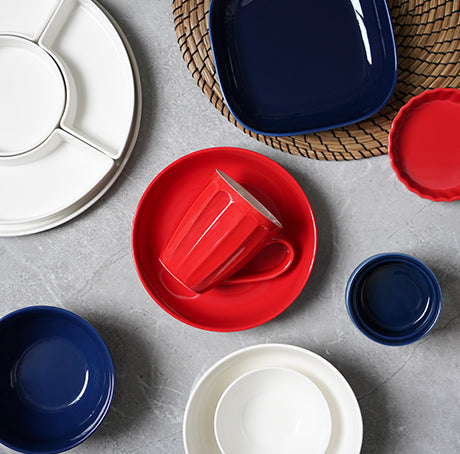 Are you looking for the perfect picnic spot? Picnicking is a state of mind- You can choose to be creative or go the conventional way. Ideally, most people prefer scenic grounds. Look for idyllic. lush, and grassy ground with plenty of natural shade. Try setting up the picnic table under a tree. which allows you to use the shade if it gets too hot Most importantly, ensure there is sufficient space for kids to run around.
Since it is a 4th of July holiday, you can choose any favorable space and decorate the venue with red. white, and blue as the central theme. Ensure you have easy access to essential facilities in case of emergencies.
Bottom Line
The perfect Independence Day picnic exists in your head. However, with proper planning, you can actualize the idea and host one of the most memorable 4th of July picnics. Ensure you pack the essential items for a picnic.
Are you looking for the ideal tableware? Sweese porcelain utensils are practical, efficient, not to mention you can purchase them in red. white, and blue to match the independence day theme.
---
1 comment
---
---