Classic Tuna Pasta Salad Recipe
We prepare 7 pasta salad recipes for a week! They are Crab Stick Pasta Salad, Tuna Pasta Salad, Italian Pasta Salad, Green Goddess Pasta Salad, Shrimp Salad Pasta with Oil and Vinegar Sauce, Chipotle Chicken Pasta Salad, and Broccoli Pasta Salad. All easy to make at home!
Today we introduce the recipes for Tuna Pasta Salad which is common to see but classic. This Tuna Pasta Salad with pasta, beans, tuna, and sugar-free yogurt is quick, healthy, and a dish your family will love. Get ready to enjoy it!
Tuna Pasta Salad (One Portion For 15 Minutes)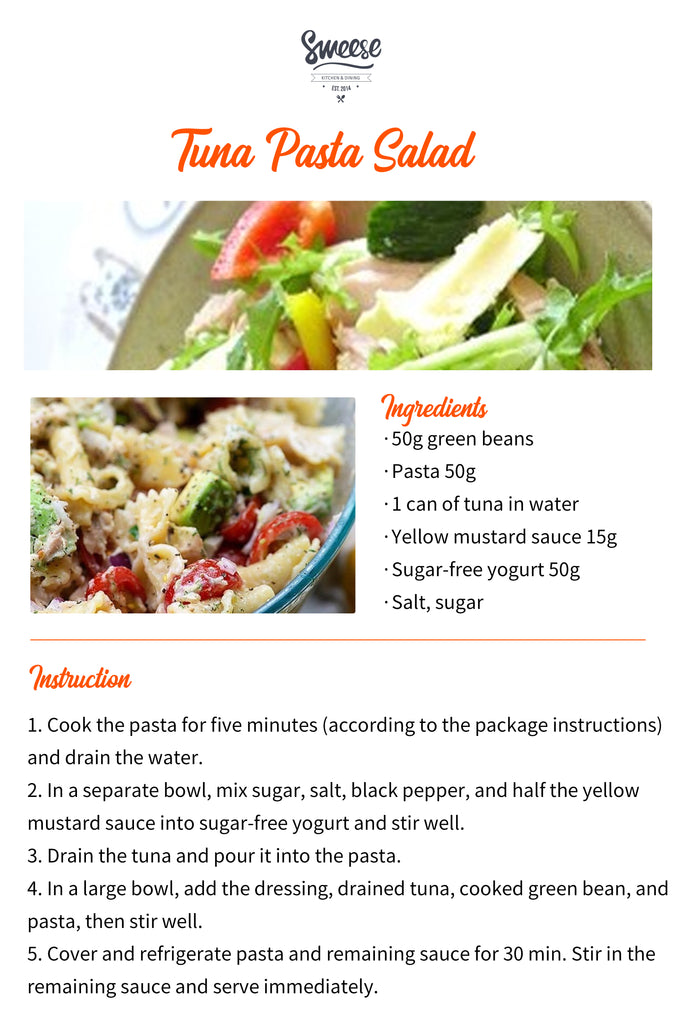 Before you make the perfect salad pasta, choose a perfect pasta bowl to complement it! Sweese Porcelain Salad Pasta Bowl  has you covered. It is well-shaped and made of high-quality porcelain for a wide variety of uses, stackable and easy to clean, bringing you a good life experience.
You might also want to know...
Is canned tuna healthy?
Yes, canned tuna is a nutritious food that is high in protein and contains a variety of vitamins and minerals, including iron, selenium, phosphorus, and the B-complex vitamins, as well as vitamins A and D. DHA and EPA, two beneficial omega-3 essential fatty acids, are also present in tuna.
Can I put other ingredients inside?
Yes, you can change the type and quantity to suit your preferences.
Is Tuna Pasta good for weight loss?
Due to its high protein content, low calorie count, and lack of fat, tuna is frequently recommended in weight loss regimens.
Can I Make the Pasta Salad in Advance?
Yes, these pasta salad recipes are perfect for making ahead of time. I recommend making them a day early to allow the flavors to meld together.
How many tuna cans can you consume in a week?
The FDA advises consuming no more than 12 ounces of canned light tuna each week, or no more than four 3-ounce cans, as it contains the least amount of mercury.
More helpful article for you
The Best Crab Stick Pasta Salad Recipe
Vegan and Delicious Green Goddess Pasta Salad Recipe
---