The Best Crab Stick Pasta Salad Recipe
We prepare 7 pasta salad recipes for a week! They are Crab Stick Pasta Salad, Tuna Pasta Salad, Italian Pasta Salad, Green Goddess Pasta Salad, Shrimp Salad Pasta with Oil and Vinegar Sauce, Chipotle Chicken Pasta Salad, and Broccoli Pasta Salad. All easy to make at home!
Looking for a new and exciting way to enjoy pasta salad with Italian dressing? Here is the recipe for Crab Stick Pasta Salad. Crab Stick Pasta Salad is the ultimate summer potluck side dish that bursts with freshness, brightness, and summer seafood flavor. Let's try it!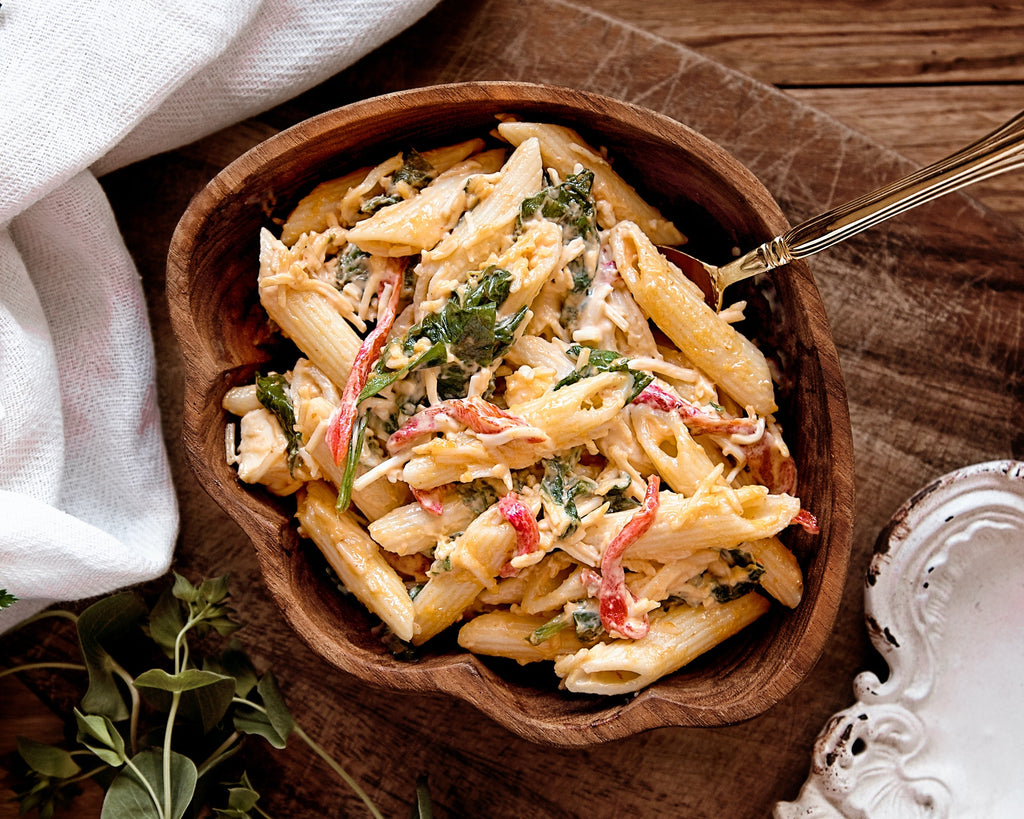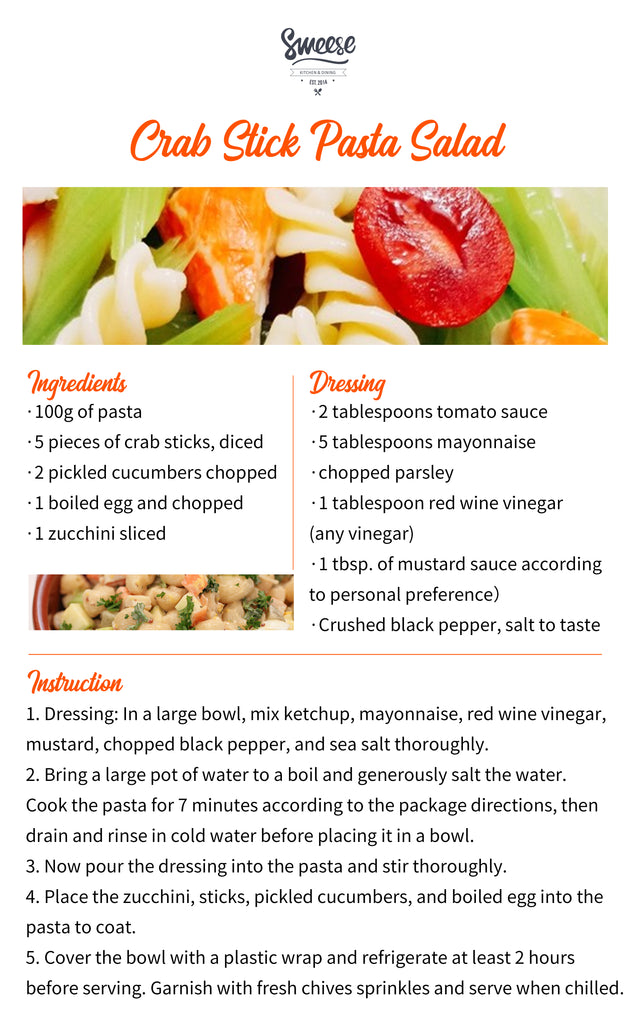 Before you make the perfect salad pasta, choose a perfect pasta bowl to complement it! Sweese Porcelain Salad Pasta Bowl  has you covered. It is well-shaped and made of high-quality porcelain for a wide variety of uses, stackable and easy to clean, bringing you a good life experience.
You might also want to know...
How To Store the Salad Pasta? 
The salad will last 3-4 days in an airtight container in the fridge. However, this depends on the ingredients inside your salad pasta. The salad will not last if you have any dairy products in the salad.
What are crab sticks actually made of?
A glue-like emulsion known as "crab stick" is created by pulverizing the meat of less costly fish species and binding it with seasonings and salt to give it the flavor and mouthfeel of more expensive crab.
Do crab sticks need to be cooked?
Since imitation crab is already cooked, you may add it to heated recipes or use it directly from the container for cold foods like dips and salad. You can check the label of the product to confirm it.
Can I Make the Pasta Salad in Advance?
Yes, these pasta salad recipes are perfect for making ahead of time. I recommend making them a day early to allow the flavors to meld together.
Can I put other ingredients in the crab stick pasta salad?
Yes, you can adjust the type and quantity according to your own taste, such as seafood, and vegetables.
More helpful article for you
Classic Tuna Pasta Salad Recipe
---